Dogs at Ladram Bay and Local Walks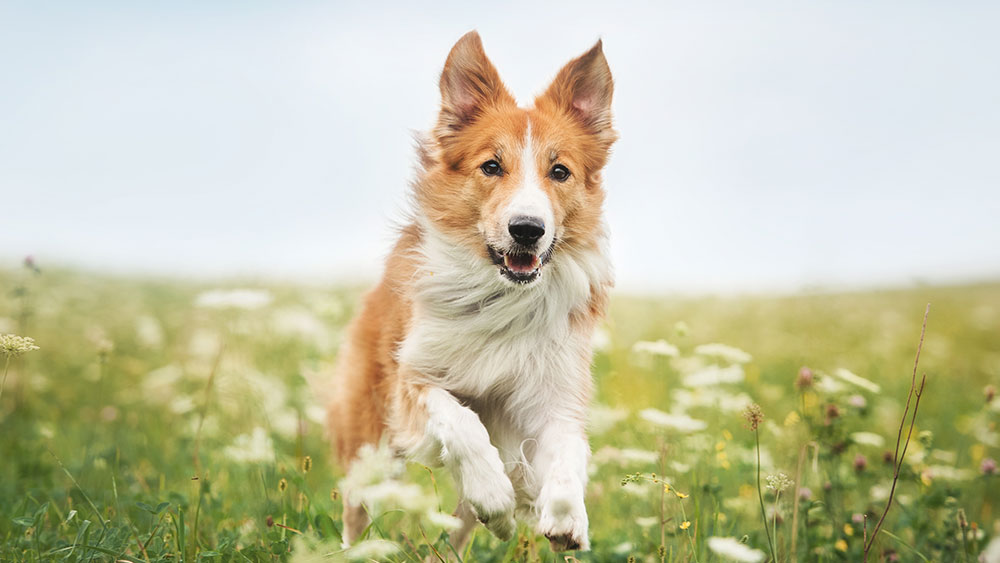 At Ladram Bay we have some great dog friendly holiday homes. However, the Park does insist that dogs are kept on a lead and wear an identity tag - just in case they should get lost! Dog owners, please remember to clean up after your dog at all times whilst on the park. Please note extra charges apply when bringing a pet.
There are obviously some areas that are restricted for dogs at Ladram Bay: The Three Rocks, the Swimming Pool, the Beach, Pebbles Restaurant and Coast Takeaway. However assistance dogs are more than welcome when required.
There are several local beaches and many areas where dogs are permitted whatever the season. Local restrictions from East Devon District Council do mean that certain areas of all beaches carry a dog ban from the 1st May to 30th September. Out of these dates dogs can enjoy the whole stretch.
Dog friendly Beaches
Exmouth – an all sand beach. As you drive towards the seafront head to the left and there is a small beach with a cove that's ideal for dogs and children.
Sidmouth – a pebble beach with sand at low tide. The Jacob's Ladder area on the western side of Sidmouth is perfect for adventurous dogs with rock pools galore to be explored at low tide.
Budleigh Salterton – an all Pebble beach. Not too far from town the eastern end of the beach is ideal for dogs, with a small picnic area nearby you can easily laze away an afternoon.
To view maps for these and other nearby dog friendly beaches visit: eastdevon.gov.uk/dogs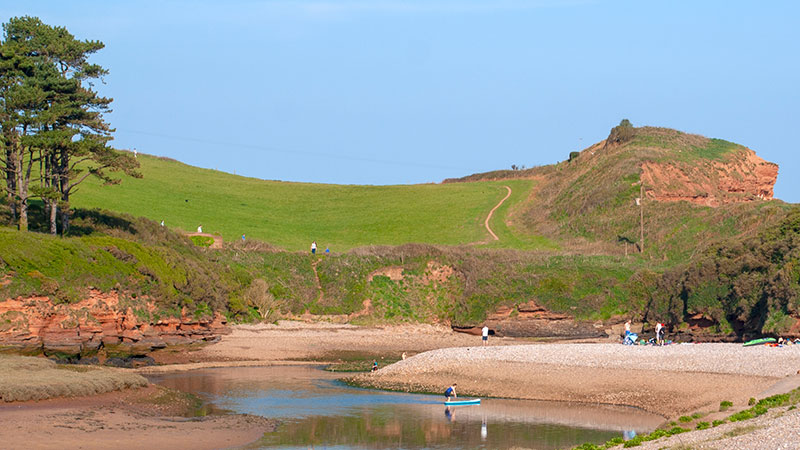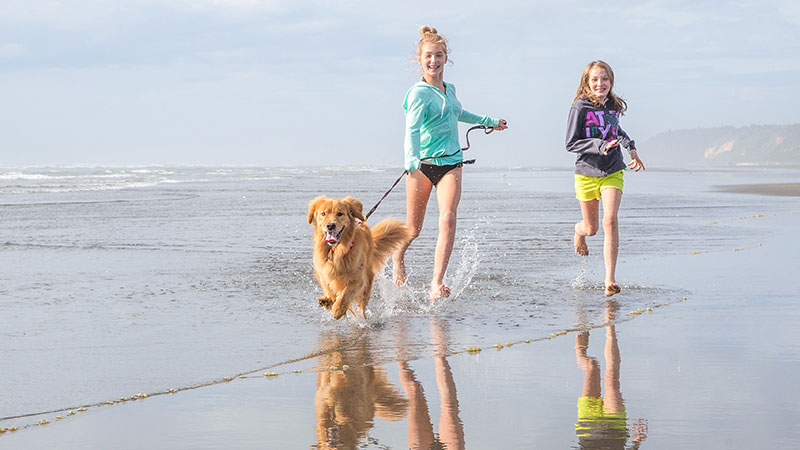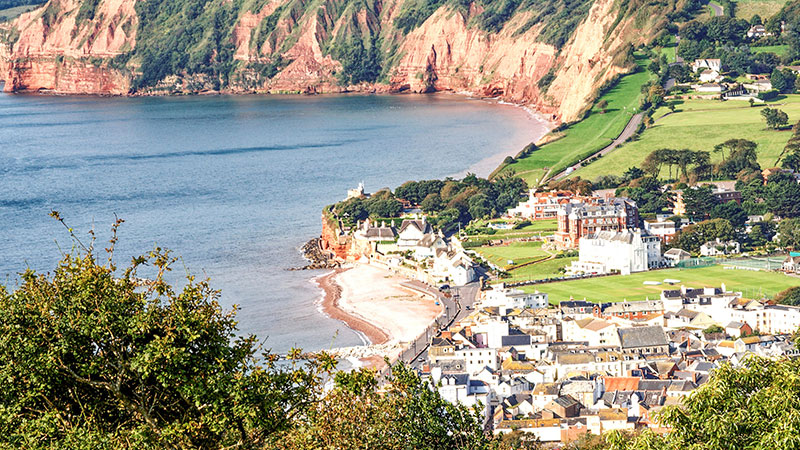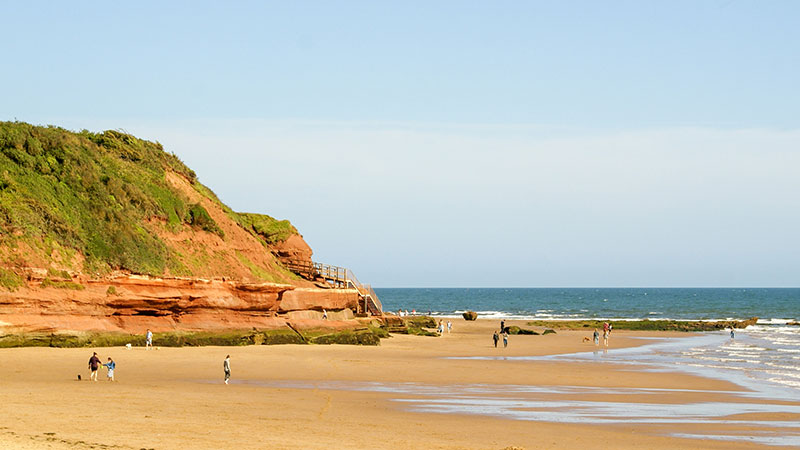 Walks from Ladram Bay - distance and approximate times
The easiest to access, and probably the most beautiful walks available to guests, are the East and West walks along the cliff tops on the South West Coast Path.
To Otterton Mill = 1.1 miles - approx 23 minuets (one way)
To Budleigh Salterton via Otterton Mill and River Otter = 3.6 miles - approx 1hour 12 minutes (one way)
To Budleigh Salterton along the Coast Path = 4.4 miles - approx 11/2 hours (one way)
To Sidmouth along the Coast Path = 2.7 miles - approx 1 hour (one way)