Tythe Cottage Restaurant and Gardens
Multiple Exmouth in Bloom winner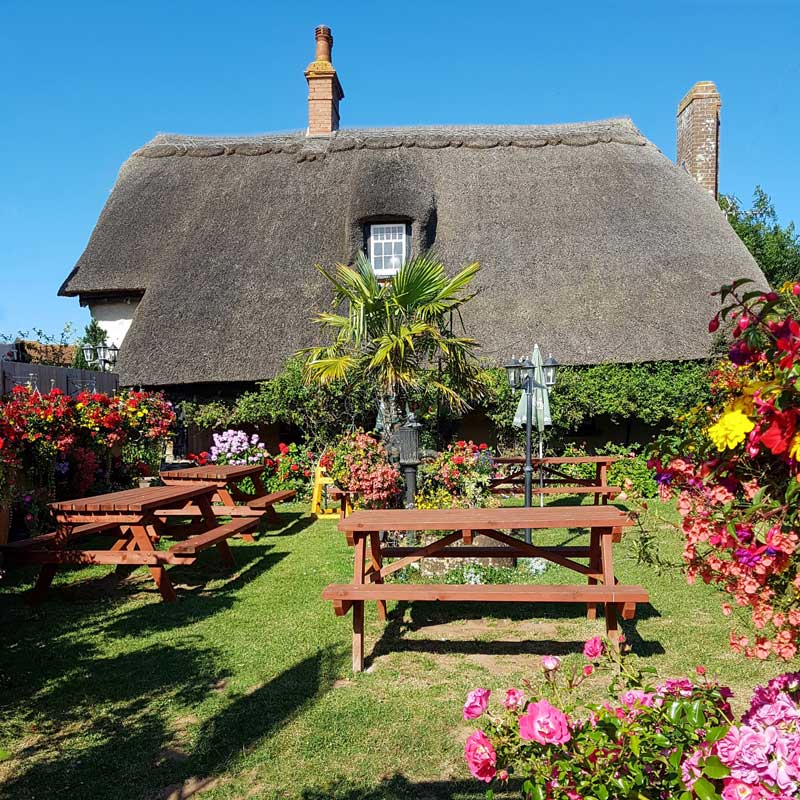 Just a short walk away from the Devon Cliffs resort is an atmospheric 16th century thatched Tythe Cottage Restaurant. It nestles at the bottom of the hill in Littleham Village as drove toward Devon Cliffs on the left, you can't miss this picture postcard restaurant and its award-winning gardens!
The Tythe Cottage seats approximately 30 inside the restaurant, but in the summer months another 60 guests can be seated outside in the award winning gardens for an 'al fresco' experience.
Booking is advised, especially in peak season - Call: 01395 27 99 25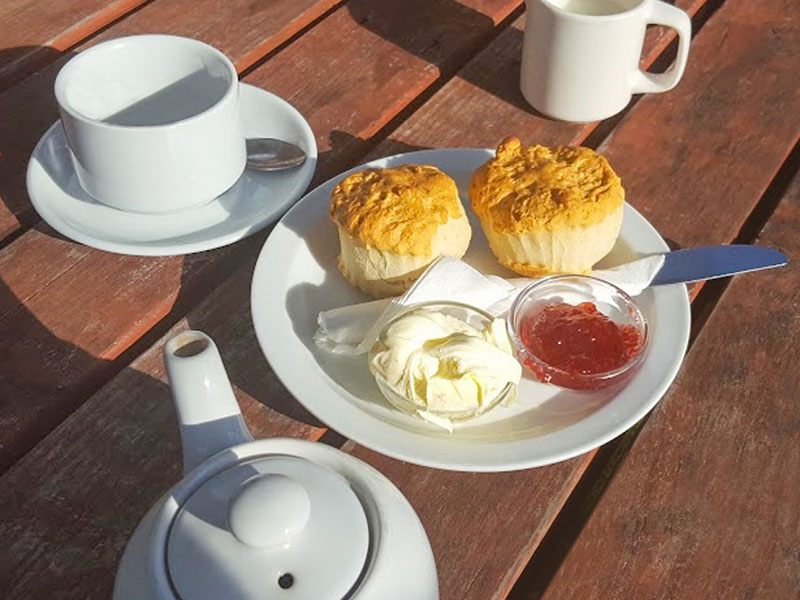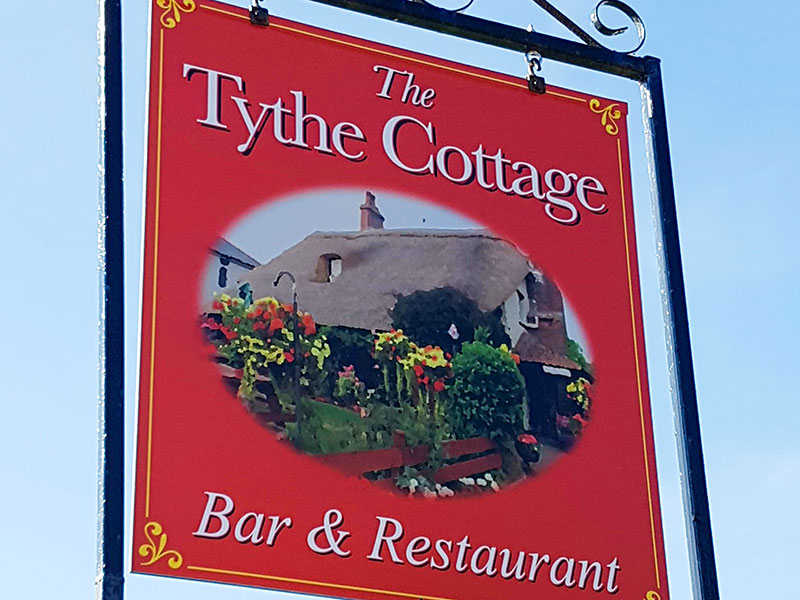 This is what Kerry at the Tythe Cottage says about her menu...
"Most of our dishes are lovingly homemade. We keep our carbon footprint very small by supporting local farmers, butchers and nurseries to source eggs, bread, meat and fresh vegetables.
Our grill section offers only the best cuts of meat and our steak & ale pies contain only the best scotch beef.
You'll delight at our famous Devon Cream Teas, prepared with homemade scones, local jam and Devon clotted cream. If Cream Teas don't turn you on we also have a large dessert menu for the sweet-toothed folks out there.
For the children we are proud to present 'Kiddies Corner', a menu of at least ten meals accompanied by chips - or for a healthier option there's fresh vegetables or salad and a crusty roll.
We are fully licensed with a variety of ales, ciders and fine wines served by the glass or bottle"
Tythe Cottage Menu (PDF)
Takeaway & Tuckaway
Food to take home, pick up a leaflet or visit our website:
www.takeawayandtuckaway.com
and call to order on: 07395 944 125