Local Beaches
Ladram Bay Beach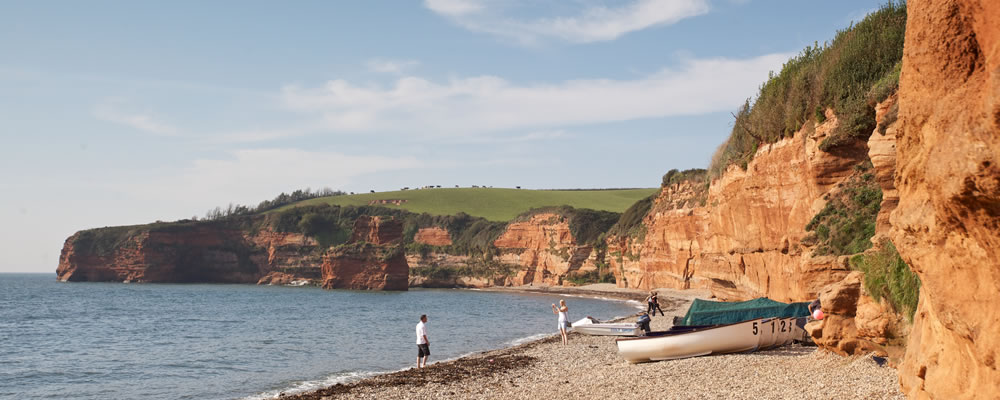 Ladram Bay beach is very picturesque as it is a sheltered bay with two sand stone stacks situated just below the low tide mark.
Just a short walk from the camp down a concrete slipway, the beach is ideal for families whatever your interest and it is safe for swimming and there are loads of great rock pools to investigate.
If you are a little more adventurous then why not hire a kayak, rowing boat or a motor boat to do a some exploring?
Read more about Ladram Bay beach and facilities
Exmouth Beach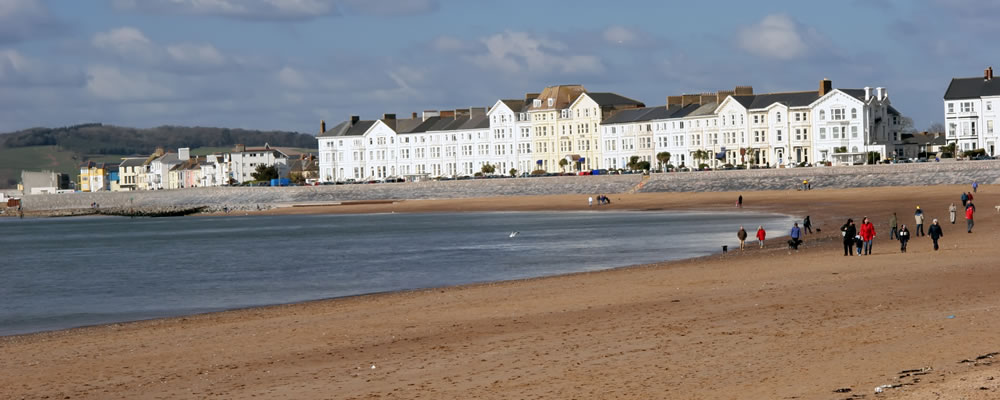 The oldest seaside town in Devon, Exmouth boasts two miles of sandy beach, and is the gateway to the World Heritage Jurassic Coast.
A popular holiday destination since the 18th century, Exmouth truly represents the British seaside at its best with a golden beach, rock pools to hunt for elusive crabs, and a sparkling sea in which to paddle, swim, windsurf, and water ski.
Exmouth's unique mix of sheltered estuary and coastal shoreline makes it one of the best places in the country for kite surfing, windsurfing and a wide range of watersports. There's also diving, with a myriad of wrecks to explore in Lyme Bay.
Read more about Exmouth at the Visit South Devon website
Sandy Bay, Devon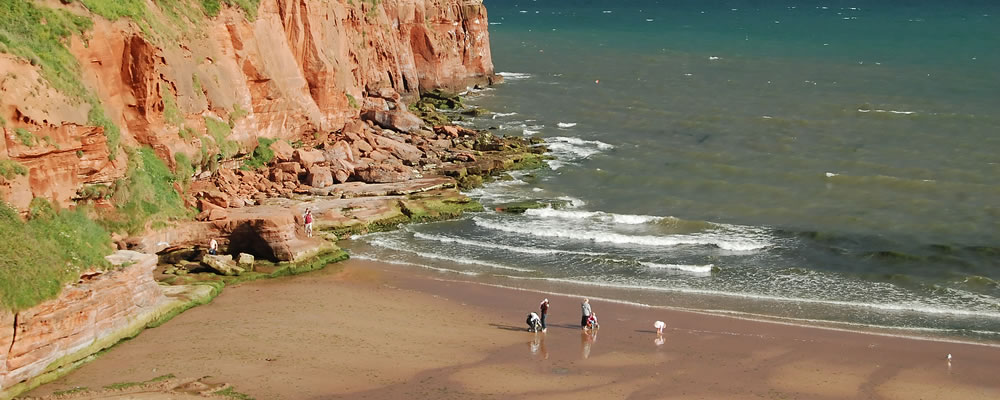 Sandy Bay in Exmouth is a half-mile long privately owned beach which is sheltered and ideal for families. The beach is perfect for swimming and water sports, and there are lifeguards in attendance during the summer months.
The beach can be accessed directly from Devon Cliffs and the rockpools are perfect for children who want to explore and try their hand at crabbing.
There is disabled access, facilities for wheelchair users, car parking, toilets, cafes and there is also deckchair and pedallo hire.
Read more about Sandy Bay at the Visit South Devon website
Teignmouth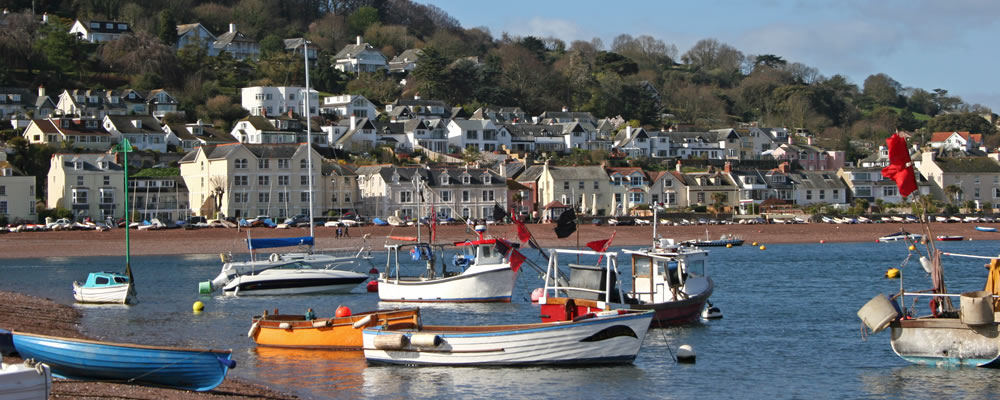 The seaside town of Teignmouth will lay claim to your affections the minute you arrive with most of its history wrapped up with its harbour, with fishing, and with clay from up the valley at Bovey Tracey.
Since Georgian and Regency times Teignmouth has been attracting visitors to its wide beaches and amenable climate, and this has shaped the greater part of what Teignmouth is today.
The seafront is much as your great grandparents would have enjoyed it, save for the recent addition of a popular £400,000 children's play area, new adventure golf course and multi-use games area. The town near the seafront is predominantly Regency and Victorian in style.
Read more about Teignmouth at the Visit South Devon website
Budleigh Salterton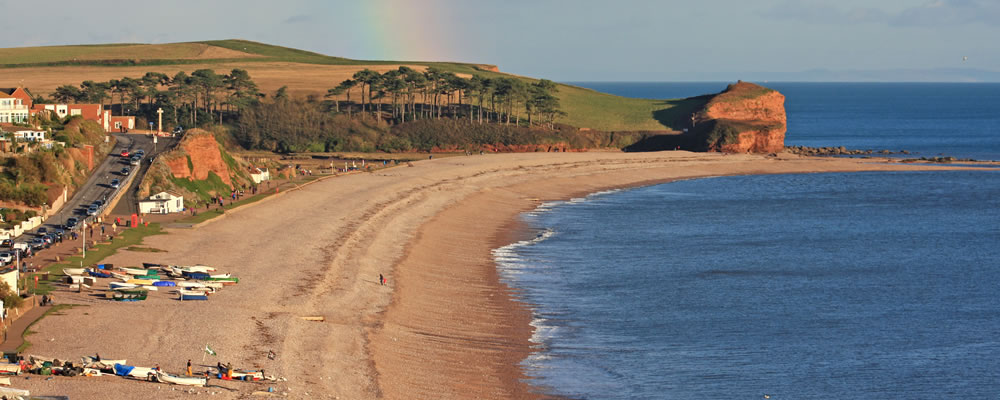 Budleigh Salterton is a seaside town with an elegant atmosphere and a beach composed of unique pebbles.
One of the highlights of the World Heritage Jurassic Coast, the Budleigh Salterton pebbles are immediately recognisable. Carried here from Brittany by an ancient river flowing into the Triassic desert about 240 million years ago, erosion is gradually spilling them from Budleigh's cliffs onto the beach below.
Another impressive Jurassic Coast geological feature can be found just around the headland in towering rock stacks at Ladram Bay.
Read more about Budleigh Salterton at the Visit South Devon website