Ladram Bay Beach
Ladram Bay beach is very picturesque. It is a sheltered bay with two sand stone stacks situated just below the low tide mark. Just a short walk from the camp down a concrete slipway, the beach is ideal for families whatever your interest. It is safe for swimming and there are loads of great rock pools to investigate. If you are feeling a little more adventurous then you can hire a kayak, rowing boat or a motor boat to do a some exploring.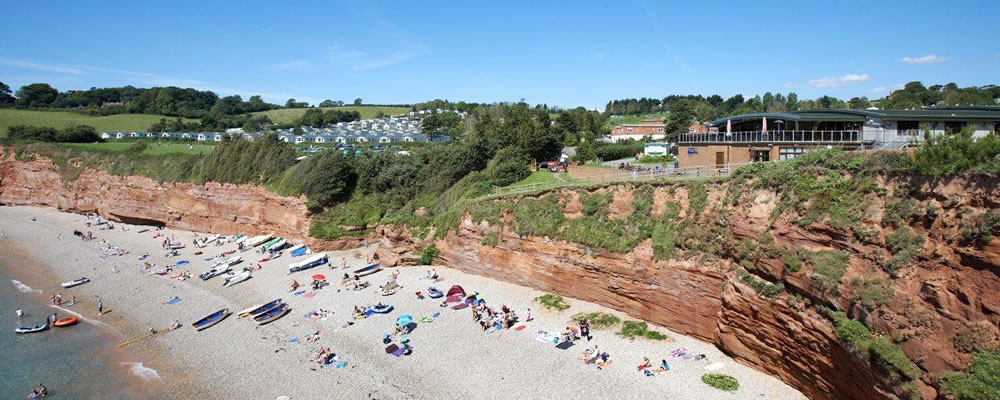 The beach kiosk is just at the bottom of the slipway and offers ice creams, hot and cold drinks, light snacks and should you want to be a little more comfortable on the beach then it also hires out deck chairs and wind breaks too.
Things to do at Ladram Bay Beach
Take a kayak for a trip round the bay
Hire a rowing or motor boat to explore further afield
Swim in clean, safe water
Laze and unwind with refreshments close by
Explore the endless rock pools
Fishing – catch your own supper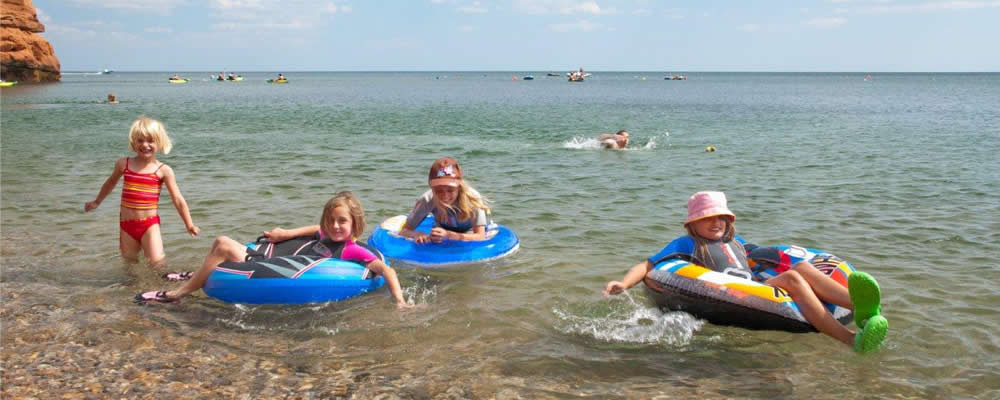 Rock-pooling
Right at the end of the beach we have some fantastic rock pools which will keep the children entertained for hours! Nets and buckets are available from the beach kiosk, so why not explore the ancient rock pools on this part of the Jurassic coast?
Kayaks
You can hire out kayaks to go and explore the crystal blue waters of Ladram Bay. Kayak, swim or splash around in the safety of the naturally sheltered bay.
Boat Hire
Why not hire out a boat and explore everything Ladram Bay has to offer and more. You can get right up close to the beautiful natural stacks.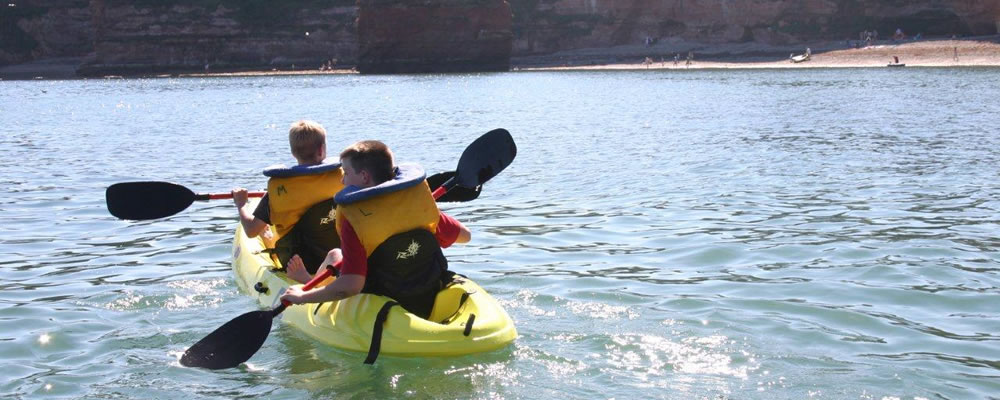 Fishing
Ladram's private secluded cove is the perfect place to try a bit of fishing. Choose between some rod fishing from the shore or from a boat. Ask the boat man where the fish are biting and with a bit of good luck and patience you could be cooking fresh mackerel for supper! Alternatively, there is some local fresh water fishing available.
Ask at reception for more information.